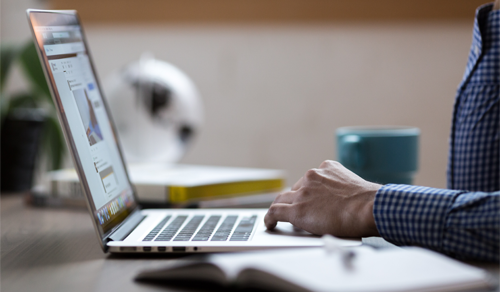 5 Things an Independent Distributor Needs to Do Before Launching Their Digital Branch
May 31, 2018
When it comes time to launch your Digital Branch, it's easy to be intimidated. The most successful platforms drive a user-friendly and personal customer experience that is well-managed, well-funded, and up-to-date. As an Independent Distributor who has relied on brick-and-mortar branches for decades, it can be difficult to know how to start replicating that customer experience online.
Below is a list of 5 things that are must do's before launching your Digital Branch:
1. Develop Your Digital Strategy
Your digital strategy begins and ends with your customers. Your customers will expect to have every experience be as good as their best experience.
When putting together their digital strategy, French Gerleman prioritized gathering customer feedback to ensure they are addressing their needs. "We have interviewed our customers to see what they wanted in an eCommerce site. What kinds of things are important to you on a daily basis that you need to get access to?" – Chris Fine, Director of Marketing.
From there, assess your current site, organization (people, processes) and technology within the framework of your business objectives and eCommerce vision. . This will help you evaluate where you need to focus your energy and what systems are already in place to support your Digital Branch. As you work through these initial steps, your digital strategy will form itself.
2. Accelerate Executive Buy-In and Organizational Readiness
Present your digital strategy to the leadership team early on and ensure you have their buy-in. For this to be a success in your company, your executives need to be trained and supportive of the direction you are bringing the company culture.
Identify the talent gaps you may have in your business and think about what positions you may need to develop and bring in top talent for. Perhaps you need someone to work in data management, an extra marketing team member, or additional hands-on-deck in your Sales Team.
To optimize the success of your Digital Branch, you need to fuel employee adoption of eCommerce in your sales teams. "The other area we have focused in on is educating our people internally because they have to be able to deliver our message to our customers. They've got to be the advocates of the eCommerce platform" – Chris Fine, French Gerleman. Think about different ways to incentivize your employees to drive business to the web.
3. Develop Comprehensive Product Information
Your digital branch should be as comprehensive and user-friendly as a brick-and-mortar branch. Your products need to have well-developed and consistent descriptions, attributes, datasheets, images, and even videos so the customer feels confident in their purchase.
If you're not sure how to start building your content catalog, AD's eContent Services offers millions of categorized, normalized and standardized items in our comprehensive distributors catalog. From there, you can augment AD's offerings with your own custom product lines.
After partnering with AD eCommerce Solutions, Quality Mill paired their enhanced product SKUs with a strong Search Engine Optimization strategy to drive success to their webstore. "With the content that AD provided, all of a sudden we have a bunch of enhanced items, really strong images and descriptions, all across the web in our name" – Gary Khodanian, eCommerce & Marketing Manager.
4. Create a Digital Branch Experience that Leverages Both Local and Personal
Independent Distributors build strong ties between their communities and personal relationships with their customers. When creating your Digital Branch, apply that same personal touch to your site. Both offline and online, customers will want to be able to request a quote, re-order the same products, have multiple ship-to locations, and track their orders.
"They want to be able to find product quickly. They want it simple-to-use and they want to be able to buy that product promptly and get off the site" – Dave Gravely, VP eCommerce & Strategic Sales, State Electric.
To keep that local community feel, offer your customers branch pickup with live up-to-date branch inventory status so they always know where they can get their products.
5. Choose Partners to Accelerate Your Go-To Market Plan
Most importantly, choose the correct partners that will drive the growth of your eCommerce business and that are ready to bring you to the next level. From product content and platform solutions to live chat and email service providers, your partners are an extension of your business.
More than 60 AD Independent Distributors have launched their digital branches with AD produced content. Watch the video below to learn what they suggest when launching your digital branch: 
Caroline Ernst is the Vice-President of eCommerce Solutions at AD. You can follow Caroline on Twitter at: @CarolineSarah. If you'd like to learn more about AD's eCommerce Solutions, visit the AD website.