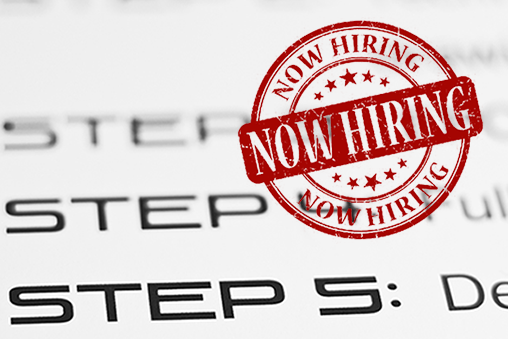 Time Kills All Deals
September 12, 2017
GRN Coastal is an AD HR Service Provider. To learn more about how to leverage AD's recruiting and employment services through GRN Coastal, click here.
In recruitment, time management of your process is critical to obtaining top talent. Most top talent has options, freedom of choice. If they have decided to look for a new opportunity, chances are you are not the only one they are talking to. Thus time becomes the most critical part of your recruitment process. Are you truly ready to hire right now? You have to make sure managers are committed to a timeline and interview schedule before you begin.
Here are some time management tips of the recruitment process:
1. Engagement stage with the candidate: Have your recruiter or talent acquisition team member contact any interested, screened candidate that has responded to an online ad within 24 hours max to qualify them.
2. Interview stage: You should assemble a pool of 3-4 qualified candidates up front. Whether it be a phone screen or in person interview, make sure your candidate gets crisp feedback within 24 hours. Conduct those interviews within 2 total weeks and narrow the pool to 2 finalists. This is the most critical stage; you want to keep hot candidates hot.
3. Finalist: On week 3, interview both finalists. Give them feedback within 48 hrs. If you wait, you are sending the candidate a signal of uncertainty. Commit to a feedback timeline and keep it.
4. Offer stage: After you select a candidate, get the offer in their hands within 48 hours. Have your HR team or recruiter follow up for feedback and closure immediately. Most companies put a time stamp on their offers for a candidate to accept. I am seeing more clients work closely with us to define the offer that the candidate will say YES to. Thus, come offer time, the offer is extended once as the final offer with no negotiations based on pre-negotiations. The offer is written once.
5. Close the candidate: Don't let the offer sit for more than 3 days. We see a lot of offers extended on a Friday and give the candidate the weekend to make a decision. You have a captive candidate and need to close the deal timely. Do not let the candidate hold you hostage. Say the offer is valid until a certain date and then it is off the table. You need to control the candidate at this point and a truly interested candidate will react to your needs. There is always a level of flexibility depending on the individual scenario, but crispness in this stage is critical.
6. Onboarding: For a smoother transition, try to get the paperwork process going while the candidate is working through their two week notice. Always try to have the candidate in your building, working, within 3 weeks of extending an offer.
To make this happen, you need everyone on the same page. There needs to be an internal commitment to interview rapidly. There needs to be a strong commitment to getting through the process. The hiring manager needs to be committed, make the time and communicate. Lead the process. Most recruiting processes break down not because of your recruiter or internal recruiting team, but because of your interview team. So many times interviews are pushed back because "the team" is traveling. If that's the case, make time for an online or face to face interview; don't delay the process.
Get the offer delivered and executed upon with a sense of urgency!