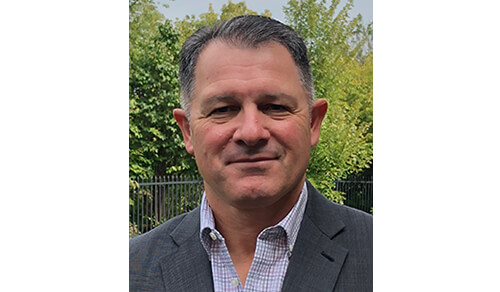 Ljupco Icevski Selected as New President & CEO of supplyFORCE
September 10, 2019
(King of Prussia, PA) – supplyFORCE announced today that after a comprehensive and meticulous search, they have chosen Ljupco Icevski as the new President and CEO of supplyFORCE. Ljupco will join supplyFORCE effective September 16, 2019. Ljupco and John Burke, current President & CEO of supplyFORCE, will have the opportunity to work closely together until John's departure on December 31, 2019, allowing ample time to ensure a smooth transition and a thorough on-boarding for this critical role in leading supplyFORCE.
Ljupco has over 30 years of experience in technology and supply chain business that will greatly assist him in his newest position as President & CEO of supplyFORCE. He was extremely successful in building National Accounts business with WESCO, and holds a Master of Business Administration (MBA) in Business Administration from ESC Lyon and a Master of Business Administration (MBA) in Business & International Marketing from IHM Business School. Ljupco is passionate about developing people and creating positive team environments.
"After an extensive search, we are very fortunate to have someone of Ljupco Icevski's experience to lead supplyFORCE," says John Spoor, supplyFORCE Chairman. "I would like to thank John Burke for his five plus years of service and his leadership in executing the much-needed transformation of the company's infrastructure and overall-direction resulting in over $530 million in sales during his tenure."
"I am very excited to join supplyFORCE and continue developing value to our members, clients and partner manufacturers," says Ljupco Icevski.  "If it is business, sports or other activities, I believe that there are always opportunities for any individual to develop and grow capabilities to improve performance. I set high standards for myself and give support to teams that I work with and expect the same in return. I fully believe that all individuals have skills that are valuable and can be nurtured to contribute positively." 
About supplyFORCE
supplyFORCE delivers multi-category MRO (maintenance, repair, and operating) solutions to large Fortune 1,000 companies through our network of 200+ trusted local and regional distributors with more than 2,500 branch locations. This ensures that each customer plant location gets the highest levels of service and support at the lowest total cost.