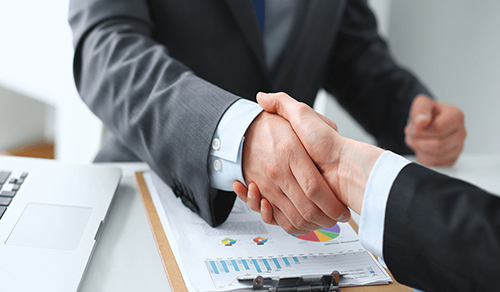 How do you decide between Independent versus National Chains
April 28, 2017
The following article orginally appeared in E.B. Horsman & Son's company blog.
When you shop for electrical parts, you probably take some time to weigh your options when it comes to price, service, speed of delivery and more. After all, different electrical distributors offer different benefits. These contrasts can be especially noticeable when comparing independent electrical distributors with national or international chains. So, what's the difference between these two types of electrical distributors and why does it matter? This post will explore five things to consider when choosing between an independent electrical distributor and a national chain.
1. Staff Experts
Independent electrical distributors know that service is one of the best ways to differentiate. So, when you call or walk into an independent electrical distribution branch, you can expect to find technical experts who understand the project you're working on and have a deep understanding of the product options for that specific use case. National chains will often leave this part of the work up to you. And, with sensitive price margins and higher turnover, the staff at national chains may be more concerned with how much they can make on each sale instead of the value of a long-term relationship with you.
2. Quick Turnaround
Differentiating through service, independent electrical distributors have to ensure products are delivered efficiently or else risk losing business. Inventory is often managed through local warehouses and a tight network of shipping partners. This can make a difference when you need a part quickly, as national chains may store inventory centrally across the country—or even internationally. Independent electrical distributors can also adopt new technologies and inventory systems more easily to stay up to date with industry best practices, whereas national chains have more complicated internal systems and decision making processes.
3. Installation and Post-Sale Support
When is an electrical part purchase a success? When it's installed properly for the end user. Your independent sales specialist can provide installation guidance and follow up as parts are delivered and unpackaged. When you work with an independent electrical distributor, you'll have assurance that the product you've purchased fulfills your goal of a successful installation and satisfied end user, reducing purchase risk. When purchasing from a national chain, the transaction may be the final sales touchpoint.
4. Price
While you want the best price, you also want the right product. There is a misconception that national chains offer lower prices for the same products due to buying power; but in reality, independent electrical distributors have the same buying power and offer the same competitive prices by being active members in organizations such as Affiliated Distributors. In addition, when you buy from a local independent electrical distributor, you build a strong and close relationship which gives you the power to negotiate.
5. Loyalty
While you might think that national chains have more power to offer loyalty rewards, independent electrical distributors can band together through programs such as AD rewards to offer loyalty programs and rewards. AD is the largest wholesale buying and marketing group in North America and is comprised of more than 530 independent distributor companies with over 3,000 locations in the U.S. and Canada.
Keep in mind that loyalty works both ways as well—are the national chains loyal to you? More and more marketing and online sales are going directly to the end user, cutting out the source-buy-install model you might depend on. Meanwhile, independent electrical distributors are still committed to their core customers—including electrical contractors, MROs and industrial OEMs—and are creating new ways to develop marketing partnerships to achieve this.
Did you know? E.B. Horsman has been an independent electrical distributor since 1900. Today, the company employs over 250 team members and specialists across British Columbia and Alberta. We are also a long standing member of Affiliated Distributors to deliver ongoing loyalty rewards to our customers. How can we help you with your electrical project?