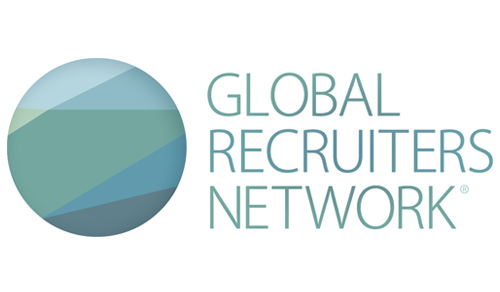 Forbes Recognizes Global Recruiters Network in Top 20 Executive Search Firms
April 19, 2018
Global Recruiters Network, a worldwide executive search firm based in Chicago IL, is honored to be recognized by Forbes as one of the Top 20 Executive Search Firms as well as in the Top 25 of all Professional Search Firms.
Forbes has teamed up for the second year in a row with market research company Statista to produce their annual ranking of America's best recruiting firms. The list is divided into two categories: one for the Top 250 Executive Search Firms specialized in filling positions with salaries of at least $100,000 and another for the Top 250 Professional Search Firms focused on placing positions with salaries of less than $100,000.
To determine the best recruiting firms, Statista surveyed 30,000 recruiters and 4,500 job candidates and human resources managers who had worked with recruitment agencies over the last three years. Respondents were asked to nominate up to 10 recruiting firms in the executive and professional search categories. Firms could not nominate themselves; last year's findings were considered. More than 14,500 nominations were collected, and firms with the most recommendations ranked highest.
"Being recognized by Forbes is the proudest moment in our GRN family history to date." states GRN Coastal Managing Partner John Salvadore. Salvadore continues, "Being relatively young and included among these well established brands indicates our process, service and reputation are being noticed. There is so much opportunity in front of us and we're very fortunate and delighted of this accomplishment."
In 2017, GRN also made Entrepreneur magazine's prestigious Franchise 500. Entrepreneur magazine's Franchise 500, the world's most comprehensive franchise ranking also acknowledged GRN as the leader in the category of Executive Recruiting. According to Entrepreneur, GRN was recognized for achieving this accomplishment due to its exceptional performance in areas including financial strength and stability, growth rate, and brand power.
AD HR Service Provider, GRN Coastal is a part of the Global Recruiters Network. If you'd like to learn more about what GRN Coastal can offer you, please contact John Salvadore, 508-589-6022 or jsalvadore@grncoastal.com. If you have questions about AD's HR Services, contact Neil Cohen, VP Human Resources & Organizational Development at AD, at ncohen@adhq.com. 
GRN Coastal is a proud sponsor of The 2018 AD Finance & HR Summit, taking place from May 22 - 24, 2018. Register today for the Summit to meet the good people at GRN Coastal and learn how they can help you find the executives you need to lead your teams.