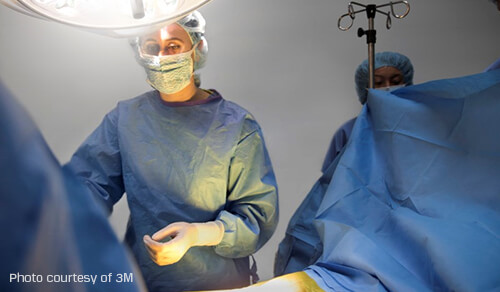 AD shares 3M update on respirator availability
April 8, 2020
Message sent from Electrical & Industrial Business Unit President Jack Templin to members regarding our supplier-partner 3M's prioritized respirator orders under the Defense Production Act.
Dear AD Electrical & Industrial Members,
As you've seen in the last week, 3M has been center stage in discussions regarding manufacturing and distribution practices for respiratory products.
As a strategic partner, we've been in conversations with 3M's management team about the recent news and wanted to take an opportunity to share their response here. We encourage you, as you deem appropriate, to also share this with your associates and customers.
There is no doubt that 3M, like most businesses across the country, is seeing challenges as a result of COVID-19. This is a difficult time for many organizations and now, more than ever, we believe it's important to support one another throughout this crisis.
3M is one of AD's largest suppliers and we are strategically aligned with them in multiple AD divisions, and we have no doubt that we are stronger together. We have tremendous confidence in 3M leadership as they continue to work tirelessly to address the unprecedented demand and need for more life-saving products. We will stay connected with them and keep you aware of their progress.
Together, We Win.
Jack Templin, President Electrical & Industrial Business Unit
Marisol Fernandez, President, Industrial & Safety Division - US
Bill Weisberg, Chairman & CEO