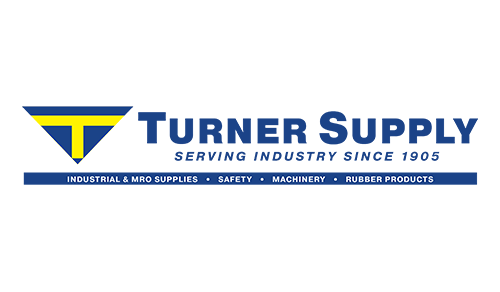 Turner Supply Acquires Mitchell Tools
September 16, 2019
Hattiesburg, MS - Turner Supply Company has acquired the assets of Mitchell Tools of Hattiesburg, Mississippi. Mitchell Tools enjoyed 35 years of longevity and success in the Southern Mississippi market serving industrial and construction trades. Under the leadership of Mike Mitchell, Mitchell Tools sold many of the same product categories and brands also offered by Turner Supply. As a result of the acquisition, Mitchell's operation has been merged into Turner's Hattiesburg branch location on 7028A Highway 49 North. Turner now has a fully functional showroom at the location to serve walk-in contractor as well as industrial customers.
"The key to a successful acquisition such as this one is the fact that Mitchell Tools shared our core values. They are a service-oriented company that always puts the customer experience first, so that is a great fit for us," said Tommy Thompson, Turner's Executive Vice President. Mike Mitchell also saw substantial upside for his customer base in partnering with Turner; "My customers will have access to a more robust service and technology offering through Turner that will allow us to continue to meet and exceed their expectations. Programs such as integrated supply, vending, and innovation-driven VMI programs will deliver a lot of value to our customers."
About Turner Supply:
Since 1905, Turner Supply Company has been serving industrial and manufacturing businesses through distribution of supplies and services. Today, customers turn to Turner for a broad product assortment at competitive prices, expertise in customer solutions and cost-savings programs that drive their business. A fourth generation, family owned business, Turner Supply Company is one of the largest independently-owned industrial distributors of maintenance, repair and operation supplies in North America. Visit Turner Supply online at https://www.turnersupply.com.