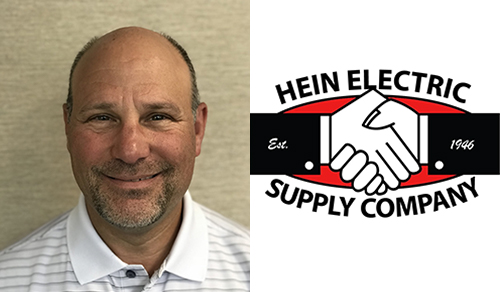 Hein Electric Supply Company Appoints New President
July 10, 2018
West Allis, WI - (July 9, 2018) - Hein Electric Supply Company is pleased to announce that Christopher Stoming, Vice-President, was promoted to President of Hein Electric Supply Company, effective July 9, 2018. Stoming has been with Hein Electric Supply Co. for 11 years and has been in the electrical industry for over 30 years.
Ron Kohlenberg, owner of Hein Electric Supply Co., said "Since joining Hein Electric in 2006 Chris has demonstrated great leadership to our branches, our sales department and our marketing team. Chris has earned the trust of our customers, the respect of our vendors and the confidence of our associates. We are looking forward to Chris continuing to grow our business and the success of our company." Kohlenberg will continue to be active in the business.
Congratulations to Chris, AD Electrical Network 815 member on this well deserved promotion! Chris also served on the AD US Electrical Product Committee from 2013-2017.