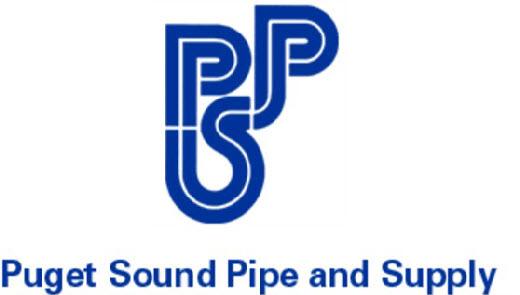 AD PVF Member, Puget Sound Pipe & Supply Honored in the Wholesaler
July 14, 2015
AD PVF member, Puget Sound Pipe & Supply, headquartered in Seattle Washington was featured in the latest issue of The Wholesaler Magazine announcing their induction into the PVF Hall of Fame.    The article highlights the company's 100 year history and their model of being family owned and passing the legacy on to new generations.
In the interview with Mary Jo Martin, Gary Stratiner and his sons Matt and Kyle shared their enthusiasm about AD and the value they see in being an AD PVF Affiliate member.   Below is in excerpt from the article. 
MJM: How has your membership in AD benefited your business?
Gary: It has been tremendous! Besides the financial contributions, I have met so many leaders from the best Independent PVF Distributors in the country. I've learned so much from leaders like Ernie Coutermarsh, Gary Cartright, Dennis Niver, Jeffrey Beall, Gary Jackson, Pat Adams, Tim Arenberg. I could go on and on. And of course the fearless leader of AD, Bill Weisberg.
Matt: Firstly it allows us to get on the same playing field as the big boys, who buy way more material than we do. If not for the fact that we essentially buy as a group, there would be no reason for manufacturers and master distributors to give us the same prices, discounts and rebates they do the larger conglomerates. Secondly, it gives us the chance to meet with other independent distributors many of whom go through the same problems, dilemmas, and scenarios that we do. To have a group that we can run things by and learn what they have done or are doing in similar situations is priceless.
Kyle: As a youth and individual coming up in the business, AD has been extremely influential. These buying groups contain the best of the industry and if you take the time and listen you can learn an exponential amount from any single person you come across. I think groups like AD or ASA are essential in the education of the next generation because there really is no better way to learn the tools you'll need to succeed in this industry.
You can read the full article by clicking here.
AD PVF members now make up 11 of the 21 active Hall of Fame members - 12, if you also count AD.   Bill Weisberg & Affiliated Distributors was inducted in 2006.     Other PVF Division members who have been inducted into the PVF Hall of Fame are listed below. 
All Tex Pipe & Supply, Collins Pipe, Columbia Pipe, Consumers Pipe, Eastern Industrial Supplies, FW Webb, Kelly Pipe, MKS Pipe & Valve, Paramount Supply, Piping & Equipment/Fairmont
Congratulations to Puget Sound and all of the past Hall of Famers! We are proud to call you AD members.