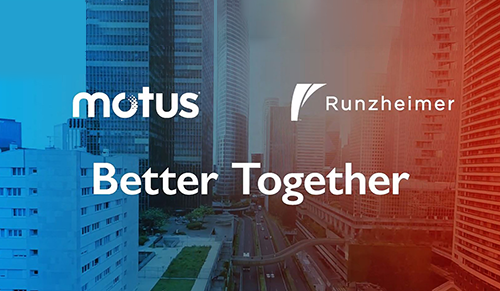 AD HR Service Provider Runzheimer Joins Forces with Motus
August 16, 2018
In case you missed it, earlier this year AD HR Service Provider Runzheimer joined forces with Motus.
The combined organization - with approximately 2,000 customers and more than 220,000 end users - is positioned to better serve the rapidly growing needs of the addressable fleet market and provide customers with significant alternatives to today's company car and other limited vehicle reimbursement options. 
Integrating Runzheimer's 80+ years of expertise and world-class customer base with cutting-edge technology from Motus means the combined organization can more aggressively compete with large tranditional fleet solutions and providers of company cars. As a combined company, Motus provides customers with innovative products and solutions that empower true mobile workforce optimization while reducing vehicle program costs.
Want to learn more about the news and how it will benefit AD members? Click here.
Motus is an AD HR Service Provider that offers an accurate vehicle management and reimbursement platform for companies with mobile workers. If you have any questions about how Motus can help you, please contact Arthur Tsakonas at atsakonas@motus.com or (262) 971-2392.