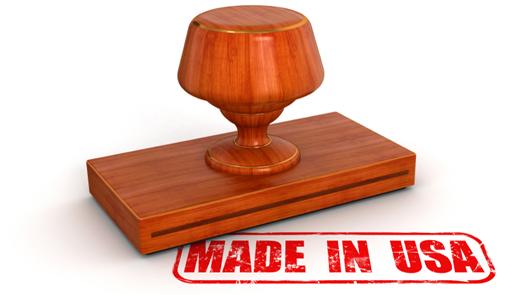 3M - Made in USA
July 24, 2012
It's very difficult to find American-made products these days, but St. Paul, Minnesota based 3M Company, is striving to make it easier. This AD Independent Supplier manufactures the only vinyl electrical tapes still made in the U.S. 3M recently changed some of the packaging of their American-made electrical products to clearly display their official Made in USA designations. 
Why do they keep making products in the U.S.? "3M tries to manufacture products close to where customers buy them," explains Melanie Schwitters, Key Account Sales Manager, 3M Electrical Markets Division. 3M products used mostly by the U.S. electrical industry are made in places such as New Ulm and Hutchinson, MN and Chelmsford, MA. "Our 'make it where you sell it' strategy helps us minimize transport costs and improve customer service while lowering fuel consumption and carbon emissions."
"3M also has a vested interest in supporting the local communities that helped build the company," Schwitters says. "Our roots run deep in many of the U.S. communities where we have manufacturing plants. For instance, the 3M plant in Hutchinson has been making vinyl electrical tape since 1967. One employee there works under the same roof where his grandmother once made tape.
"That kind of loyalty leads to a topnotch product, such as the highly popular Scotch(R) Super 33+(TM) tape, made in Hutchinson," she continues. "The consistently high quality of our premium electrical tapes makes them best sellers. 3M recognizes that our American manufacturing employees are a big part of that. We want to keep them working for us."  
To further raise awareness of its Made in USA products, 3M is running American-made-themed promotions for distributors and end users, including a Scotch(R) Super 33+(TM) Vinyl Electrical Tape promo offering a chance to win a 2012 Ford F-150 pickup truck. (Runs through August 17th).
Be sure to watch the video (produced by Electric TV) about how 3M's Super 33+(TM) tape is made!