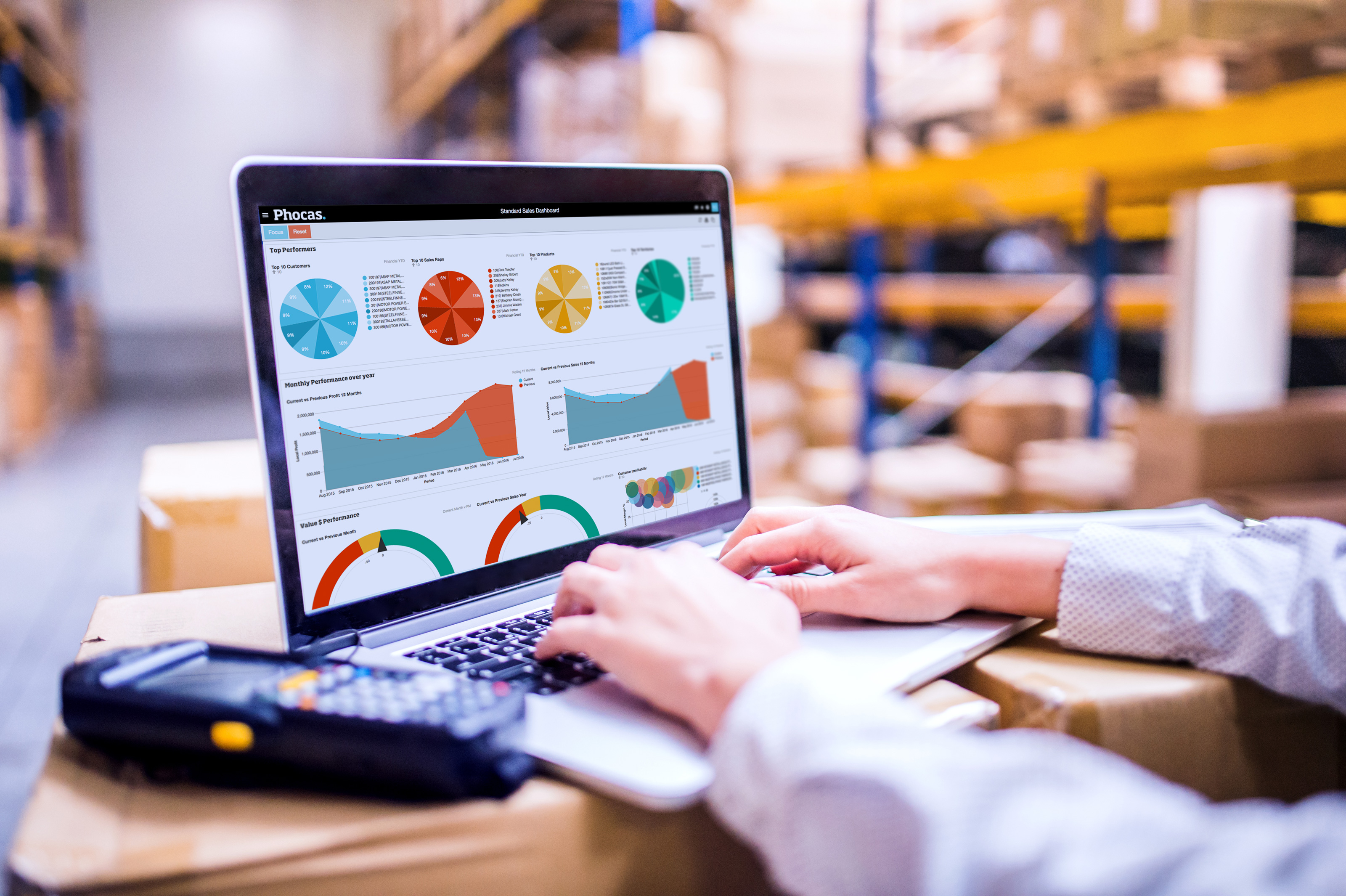 3 ERP Myths Busted & How to Make Sure You're Getting the Data You Need
April 4, 2018
If you're in distribution, you likely use an Enterprise Resource Planning (ERP) system. With its ability to store your data and provide an operational view of your business, an ERP probably seems like a great fit for your organization.  
But are you getting the many benefits from the data in this system? When analyzed correctly, this valuable information can help you identify trends, increase profits, grow margins and lead to better decision making across your business.  
So how can you make sure your ERP is delivering the data you need for a competitive edge? 
That's where business intelligence (BI), the ability to make business decisions using data, comes in. Read on to find out the 3 myths you might not know about your ERP system, the way it works with your data — and how the right BI solution can help maximize this data for your business. 
Myth #1: ERPs produce simple and efficient reports.
While ERP systems can generate reports, it tends to be a time-consuming process that requires expert-level skills — often involving IT or a few designated experts in your business. Given these key staff members have limited time, reports can take a while to produce, leading to potentially outdated information and business decisions not being made in a timely fashion. 
Solution #1: Choose a platform that delivers fast insights.
With the right BI platform you can give entire teams access to data instead of keeping it in the hands of a few users. Doing so helps teams perform their own ad hoc analysis and generate their own reports. They can schedule a report's delivery at a specific time, custom build one with just a few clicks, or easily share insights with other team members. 
Additionally, using a BI solution to generate a report ensures the receiver only sees data relevant to them and their security settings. This time-saving feature eliminates the need to manually alter each report.  
Most importantly, BI reports can be generated in a matter of minutes and reflect a real-time view of what's happening, helping to avoid lag time when it comes to deciding on a course of action.  
Myth #2: ERPs give you the full picture of your business.
ERP reporting is not only complicated and time consuming; it can be static and incomplete. This is problematic because you might only see a snapshot of your key data. For instance, while the majority of data may sit in your ERP, some may lie in your CRM and be missed. 
But it doesn't stop there. Even more problems can arise when you need to export integrated data to spreadsheets, which can be susceptible to errors, difficult to troubleshoot, and potentially risk security breaches — ultimately leading to unreliable reports and incomplete data spread across different systems. 
Solution #2: Choose a platform that can bring together disparate data sources.
A quality BI solution brings together all your company's data from disparate sources to form a complete picture of your business from which you can glean actionable insights. Teams across your organization can explore the data behind the reports, helping them to discover potential issues, trends and profitable opportunities. 
Myth #3: ERPs let you access your data anywhere, anytime.
Having mobile access is a must-have feature in today's fast-paced, data-driven business environment. It gives end users access to vital information at any time and eliminates lengthy preparation periods spent in the office. 
However, ERPs are not typically accessible on mobile devices and the reporting tends to be complicated.  
Solution #3: Choose a platform that lets you go mobile.
The right BI platform provides users with mobile access and easy-to-understand charts, graphs, scorecards and dashboards — giving anyone in your organization access to insights in a matter of minutes.  
Putting the data at your users' fingertips helps accelerate the decision-making process. When access to critical information is reliable and easily accessible, employees can make informed decisions when they need to, wherever they are.  
Give your business the BI solution it needs.
Interested in learning how to get results from your data? Sign up for a free consultation to see how Phocas can help your business find sales opportunities, identify cost savings across your business and enable your teams to create their own reports.