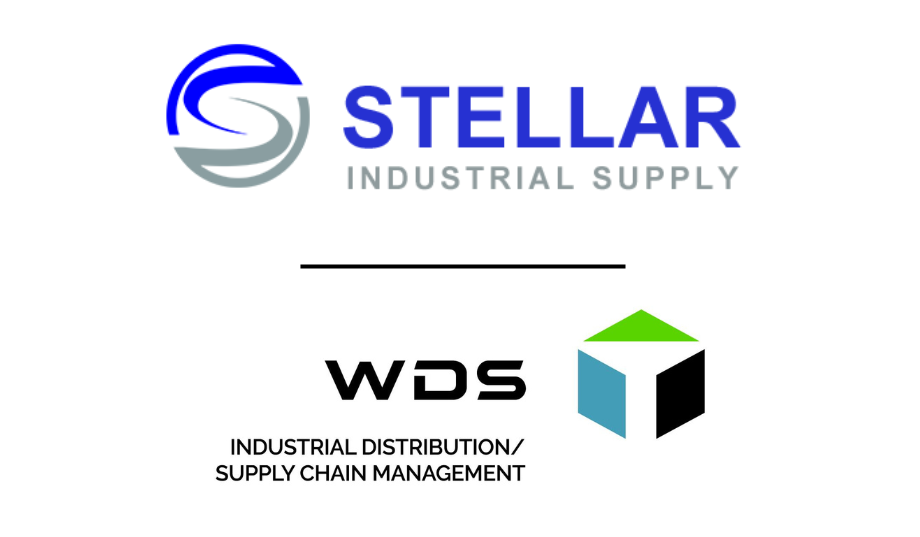 Stellar Industrial Supply and WDS (White Distribution & Supply) partner on Pacific Northwest Business and Regional Facilities
May 10, 2023
Tacoma, WA — Stellar Industrial Supply, which distributes more than 90,000 MRO (maintenance, repair and operation) products and tools from more than 1,500 brands for Safety, Metalworking, Marine Supply, Aerospace, and other general manufacturing and processing organizations, and also offers customized Indirect Material Management, announced today it has merged the business and Salt Lake City and Spokane regional distribution hubs from industrial distribution and supply chain management services provider WDS (White Distribution & Supply), into its overall platform. With the deal Stellar Industrial Supply gains a new regional hub in Salt Lake City, and will merge White's Spokane facility into its existing location. Stellar Industrial Supply also adds three employees.
"This partnership strengthens our already strong presence in both the West Coast and Pacific Northwest regions, and enables Stellar Industrial Supply to offer even more comprehensive support for customers who rely on us and companies like WDS, White Distribution & Supply to be the lifeline of their business. Similar to Stellar Industrial Supply, WDS, White Distribution and Supply is renowned for its commitment to customer service, and we are honored and excited to work with existing customers to deliver that exemplary service they expect," said Stellar Industrial Supply president and CEO John Wiborg.
"Our WDS team focuses on creating supply chain leverage for our stakeholders daily with customers being at the center of our focus. Customers pulled WDS into Spokane and Salt Lake City and the growth followed. This is an opportunity for us to hand the baton to Stellar Industrial Supply who has the local infrastructure needed to expand on the work WDS initiated. It is really logical given the strength of the Stellar Industrial Supply team on the West Coast and there isn't an industrial distributor in America that I have more respect for than John and his Stellar team," said WDS President and CEO John MacQuarrie.
Stellar Industrial Supply provides coast-to-coast support for its customers, now boasting 19 regional hubs, including: Portland, OR, Albany, OR, Everett, WA Tacoma, WA, Seattle, WA, Spokane, WA, Los Angeles-Metro, Upland, CA, Central Valley, CA (San Luis Obispo, Ventura), Salt Lake City, UT, Denver, CO, Billings, MT, Phoenix, AZ, Lawrence, PA, Sparks, NV, and Tampa, FL.
Additionally, the Stellar DCS program aims to foster "Ideal Customer-Supplier Partnerships." Working on behalf of both parties, Stellar Industrial Supply deploys the most efficient, cost-effective products that optimize plant operations and help run them smartly and safely. Since its inception in 2010, the DCS program has generated over $165M in cost savings, all of which are customer verified. The program saved customers nearly $18 million in total in 2022, and on average, Stellar customers realized nearly 21% in customer approved documented savings.