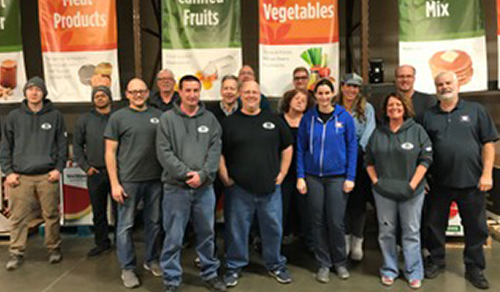 Hein Electric Supply Company Volunteers at Feeding America Eastern Wisconsin
December 12, 2017
AD members are passionate about serving and helping others. AD Electrical member, Hein Electric Supply Company, headquartered in West Allis, WI is a great example of making an extra effort to seek out opportunities to assist those in need, especially during the holiday season.
During their Associate Giving Back Day, Hein Electric Supply Company spent a day at Feeding America in Eastern Wisconsin. Associates worked together to sort and package donated food that will be distributed to local food pantries. Prior to their visit, they collected non-perishable food items, which resulted in over 102 lbs of donated food!
A big congratulations to Hein Electric Supply Company for Giving Back in the community that you work and serve and striving to always Make it Better!