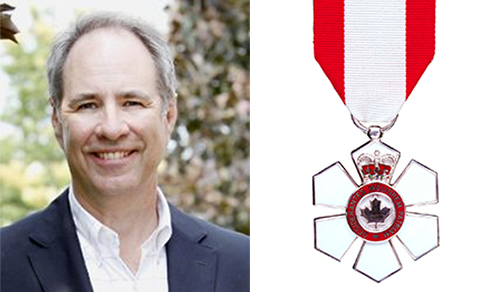 Ideal Supply's Tim MacDonald to receive Order of Canada
July 6, 2018
Originally published by AutoServiceWorld on July 4, 2018.
Tim MacDonald, the president and chief executive officer of Ideal Supply, will be receiving one of the country's highest honours with the Order of Canada.
The NAPA-affiliated jobber distributes to automotive, industrial and electrical companies across southwestern Ontario – from Woodstock to Huntsville to Orillia to Goderich. MacDonald is being recognized "for his leadership in business and community initiatives in southwestern Ontario, which have contributed to the economic and social vitality of the region," said a press release from Rideau Hall in Ottawa.
MacDonald will be recognized as a member and carry the designation C.M. after his name. There are three levels in all under the Order – member (C.M.) recognizes contributions at the local or regional level, officer (O.C.) recognizes national service or achievement, and companion (C.C.) recognizes national pre-eminence or international service or achievement.
The home of Governor General Julie Payette also noted that MacDonald "has supported and led numerous community organizations, and co-founded the Arctic Research Foundation which was instrumental in finding the Franklin Expeditions lost ships."
The foundation is a private charitable group founded in 2011. The Franklin Expedition ships were lost while navigating a section of the Northwest Passage in the Canadian Artic in 1845 under the command of Royal Navy officer and explorer Captain Sir John Franklin. The first was found by a team led by Parks Canada in 2014. The second ship was found two years later by the foundation.
MacDonald is one of 105 new appointments to the Order of Canada. A ceremony will be held at a later date for recipients to accept their insignia.
MacDonald was also honoured with the Queen Elizabeth II Diamond Jubilee Medal – which was handed out to celebrate the 60th anniversary the Queen's ascension to the throne in 2012. AIA Canada was given 38 medals to hand out to distinguished members in the industry.
Tim MacDonald is a former member of the AD Board of Directors and an active member of Network 802. On behalf of the AD staff, Ideal's supplier partners and many other electrical industry friends, congratulations on this well-deserved prestigious award!