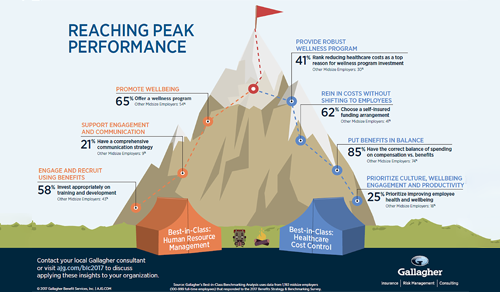 How an Independent Distributor Can Reach Peak Performance
April 20, 2018
Top Independent Distributors of construction and industrial supplies that have great workplaces are recognized for their ability to attract and retain top talent.
Gallagher, a renowned international employee benefits brokerage and consulting firm and AD HR Service Provider, has some guidance on how organizations can leverage benefit programs (amongst other things) to become a destination employer while still controlling healthcare costs.
Click here to see an infographic summarizing the tactics many midsize employers are using to outperform their peers. 
If you'd like to learn more about Gallagher's services, please contact Scott Lapp at scott_lapp@ajg.com or 610-230-2119. If you'd like to learn more about AD's HR Services, please contact Neil Cohen at ncohen@adhq.com